Both of our doctors are Board Certified in Periodontology and Dental Implant Surgery and limit their practice to the specialty treatment of diseases of the teeth, gums, implants and oral diagnosis.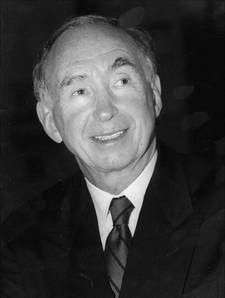 BURTON LANGER, D.M.D., MScD
Dr. Burton Langer earned his dental degree from Tufts School of Dental Medicine. He received his Certificate in Periodontics and Masters Degree in Science from Boston University School of Graduate Dentistry in 1966.

He was a former Associate Clinical Professor of Periodontics and the Director of Post Graduate Clinical Periodontics at Columbia University School of Dental and Oral Surgery. He is a Diplomate of the American Board of Periodontology.

Dr. Langer was one of the first periodontists trained in osseointegration by Professor Per-Ingvar Branemark in 1983. His development of new modalities of therapy, such as the early re-entry procedure for bone grafts, the ridge augmentation procedure, the subepithelial connective tissue graft and various flap procedures for implants, have become standard methods of treatment and are taught at most dental schools throughout the world.

Dr. Langer has lectured extensively throughout the world, has written over 40 articles, and chapters in 6 textbooks, many of which have original concepts that have enhanced the clinical practice of periodontics and implant dentistry. He is the 1992 recipient of the Hirschfeld Award for Clinical Excellence and the 1997 recipient of the American Academy of Periodontology Master Clinician Award.

Burton Langer – Associations
Diplomate – American Academy of Periodontology

Fellow – Academy of Osseointegration

American Dental Association

Northeastern Society of Periodontists

The American Board of Periodontology

New York State Dental Association


FOR MORE INFORMATION VIEW THE PUBLICATION AND AWARDS PAGES.
Drs. Langer were among the first trained to place dental implants. Over the last 30 years they have placed more than 45,000 dental implants in over 8,000 patients with a documented success rate of 97%. There is not a dental situation that these doctors have not seen nor already treated in their careers.

One of the most frequently asked questions that we hear is "What is the difference between the degrees of D.D.S. and D.M.D.?" The answer is that they are educationally the same. DDS is the abbreviation for Doctor of Dental Surgery, DMD is the abbreviation for Doctor of Dental Medicine. It only depends upon which institution granted the degree in dentistry.
Professor PI Branemark originator of Osseointegration (modern dental implants) WITH Dr. Laureen Langer
Professor PI Branemark, Dr. Laureen Langer, Dr. Burton Langer